Working with PDF files in SharePoint and Office 365 has never been easier with Adobe Acrobat and OnePlaceDocs.
A truly seamless connection to SharePoint and Office 365 enables creating, opening, annotating, editing and saving back to SharePoint with metadata a natural experience.
Remain productive when working with PDF files and SharePoint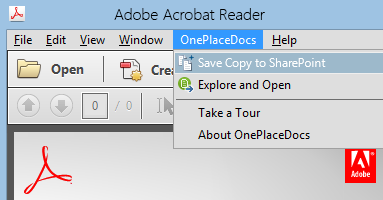 Save from Adobe Acrobat to SharePoint
Simply save direct from Adobe Acrobat Reader or Acrobat Standard/Professional to SharePoint. Easy, like it should be.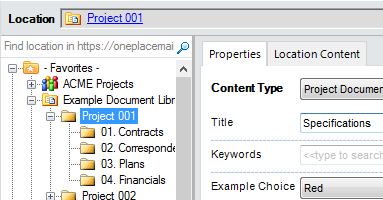 Complete SharePoint metadata from Adobe Acrobat
Annotate in Adobe Reader, Standard or Professional and save to SharePoint, completing all metadata based on the selected library, list and content type.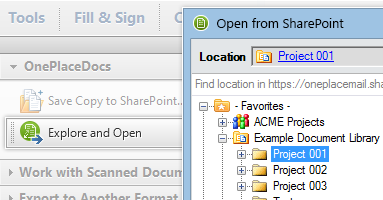 Full circle - save, open, edit, save
Work at ease with pdf and Office files. Seamlessly save to SharePoint, open from Sharepoint, edit and save to SharePoint with metadata.
Working with SharePoint and PDF files - a consistent, natural experience