Education
The education industry has embraced technology to improve collaboration. Connecting administration personnel, teachers and engaging students and parents is central to an effective communication channel.
Key Features & Benefits
---
Deliver workflow efficiencies, cost savings, and greater productivity
Stakeholder Collaboration
Simplify collaboration and secure information sharing between personnel, teachers, students, and parents. Allow stakeholders to intuitively save information from Microsoft Outlook or documents from Microsoft applications to SharePoint, OneDrive for Business, and Microsoft Teams.
Simplify Access to Content
Access content where and when you need it, while working within familiar applications where you are most productive.
Capture True & Accurate Records
Capture critical records to Microsoft 365 SharePoint without leaving familiar applications where teams are most productive. Automate the capture of critical metadata for more intelligent information management and records compliance.
Improve Time Efficiencies
Minimize the time teachers spend record-keeping so they can focus on their primary role of teaching.
Personalize Access to Content
Through intelligent personalisation, deliver locations and content to streamline business workflows.
Trusted & used by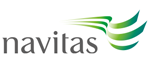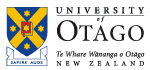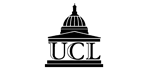 Awesome service & great people to deal with

Janine Lowrie, Genesis Energy June 2023

Always a really quick turnaround to enquiries & helpful

Miriam Lietz, BGIS June 2023

Great customer support & software functionality

Joanna Burns, MyCloud-Accounts May 2023

The reps I dealt with were responsive and easily adopted solutions to meet my specific challenges. Satisfying experience!

Jason Frase, General Technology Group May 2023

Great product & Support!

Scott Sharbanee, Enscope April 2023

Pushes all the right buttons, application, service, performance & price

Ray Nice, George Nice & Sons March 2023

We use OnePlaceMail to manage and transfer email to SharePoint and it does this really well.

Noreen Williams, Massey University February 2023

OnePlaceMail & OnePlaceDocs is easy to work with and user friendly

Frank Mills, Willis Towers Watson - January 2023

Great software that works really well with SharePoint

Andrew Dick, GW Dick & Co - December 2022
Case Studies
---
Learn how customers are overcoming business challenges, achieving successful results and solution adoption with the OnePlace Solutions suite of products.