Energy and infrastructure
The energy and infrastructure sector are often involved in complex and information-intensive projects which require a high level of collaboration internally and externally, with email as the primary form of communications.
Key Features & Benefits
---
Deliver workflow efficiencies, cost savings, and greater productivity
Reduce Risk with Accurate Records
Reduce risk and compliance exposure by capturing business-critical information and records in central and secure locations.
Greater Communication & Collaboration
Long running projects with multiple stakeholder and dispersed teams requires a powerful and trusted platform to securely manage content, communicate and effectively collaborate to successfully achieve project outcomes.
Personalized Access
Simplify access to project information including correspondence, contracts, and important files by delivering locations to where you work in a personalized manner.
Unlock & Share Information
Reduce emails, documents, and knowledge from being trapped in personal inboxes, local drives, or network drives with seamless integration from Outlook and Office to Microsoft 365 to capture and classify content effectively.
Simplify Workflows
Engage productively with Microsoft 365 solutions from familiar applications, such as Outlook and Office, reducing the need to switch applications. Remain focused with the ability to capture and classify information and access projects.
Trusted & used by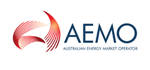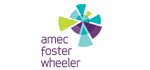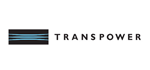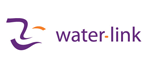 Energy and infrastructure customers
---
Awesome service & great people to deal with

Janine Lowrie, Genesis Energy June 2023

Always a really quick turnaround to enquiries & helpful

Miriam Lietz, BGIS June 2023

easy to use product & awesome service

Janine Lowrie, Genesis Energy - September 2022

Good solutions, user-friendly, filling up missing functionalities within Office 365, good customer support.

Brecht Marsoul, Luminus Solutions - March 2022

Great solutions and great service! Prompt responses and excellent communication.

Jeremy Hoani, Otakaro - March 2022
Case Studies
---
Learn how customers are overcoming business challenges, achieving successful results and solution adoption with the OnePlace Solutions suite of products.