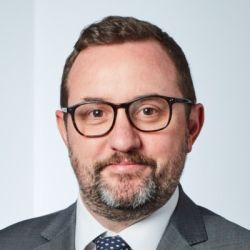 It's a great solution. Emails are so prevalent in modern business, so being able to have a digital copy captured in a way that's searchable and intuitive is a big step in the right direction.
Sigma Healthcare strengthens internal collaboration with OnePlace Solutions

Sigma Healthcare is a full-line wholesale and distribution business to community and hospital pharmacies. It has the largest pharmacy network in the country, providing Australians access to medicine regardless of where they live. Sigma Healthcare supports pharmacists to be innovative to help shape Australian pharmacy care.
Business growth uncovered file management challenges
Sigma Healthcare drives innovation through collaboration, employee engagement, and business efficiency. The in-house legal team's work is digital correspondence-heavy, making it difficult for the growing team to efficiently manage records and files.
The result was inefficiencies around sharing information, allocating work, and reporting. For Sigma Healthcare, it's important to retain corporate knowledge to productively train new hires with minimal business downtime. Sigma Healthcare needed an effective file management system that considered its current IT landscape and used its existing ecosystem.
Sigma Healthcare already used Microsoft SharePoint to manage legal matters; however, integration with Microsoft Outlook was proving a stumbling block. Saving documents to the SharePoint library was easy enough yet doing so directly from Outlook was the critical part that the business needed to address. The team needed a cost-effective way to streamline the process of managing documents from Outlook.
Sam Lawson, general counsel and company secretary, Sigma Healthcare, said, "The Sigma Healthcare legal team needed a solution that was both flexible and agile. A lot of off-the-shelf practice management solutions built for law firms have features we didn't need, so leveraging our existing ecosystem was a much smarter choice."
Sigma Healthcare needed a solution that would make it easier to allocate work, retain corporate knowledge, and drive smarter reporting and data-rich conversations.
A cost-effective IT solution to combat inefficiencies
After doing a market scan, OnePlace Solutions stood out as a provider that could meet Sigma Healthcare's needs. OnePlace Solutions introduced Engage Squared as a key partner with an in-depth knowledge of Microsoft 365, SharePoint, and OnePlace Solutions. Engage Squared worked with Sigma Health to deploy OnePlaceMail Desktop and Solution Profiles to bring information to where people work. It satisfied Sigma Healthcare's key requirement to integrate and streamline the process of saving emails and documents from Outlook into the SharePoint-based legal matter management platform.
Sam Lawson said, "OnePlaceMail was the most cost-effective solution as it focused on our needs, and we were not paying for services we didn't need. Working with Engage Squared to deliver this solution delivered significant benefits."
Benefits were realized immediately
After implementing OnePlaceMail, Sigma Healthcare began seeing benefits immediately. For example, by managing information more effectively through OnePlaceMail, Sigma Healthcare has made it easier for new hires to hit the ground running, which means they can start to deliver value to the team sooner. OnePlaceMail lets Sigma Healthcare's team easily capture, classify, and access information, so it's easy to retain institutional knowledge. This means that, even when knowledgeable staff members leave, new people can come to grips with the legal work that's underway and provide appropriate handovers and reporting.
The result is a more efficient and effective team that can collaborate effectively to deliver positive outcomes for Sigma Healthcare in a consistent and predictable way.
Sam Lawson said, "Having a flexible and collaborative content management platform lets Sigma Healthcare construct a perfectly tailored and cost-effective resolution. Having a passion for the solution is critical in bringing it to life. The expertise from Engage Squared combined with the capabilities of OnePlaceMail ensured everything ran smoothly.
"Commercial people speak a different language to those in IT. Communication is key to any project and Engage Squared took the time to listen and understand our needs."
Problems solved and opportunities found
As organizations expand globally and remote teams remain the norm, collaboration has become vital to success. The use of OnePlaceMail reduced business inefficiencies around sharing information, files, and emails across the legal team. This lets the teamwork together seamlessly, with each team member able to instantly access the information they need, when they need it, to ensure legal matters progress smoothly.
The legal team has seen benefits using OnePlaceMail that can potentially be realized in other areas across the organization. Sigma Healthcare will potentially roll out the solution across the organization so that other internal teams can benefit from secure workloads, easy collaboration, and information traceability.
Sam Lawson said, "The legal team has taken the view that what's good for it is good for other parts of the business. We have always tried to build solutions on an enterprise-wide basis, so we plan to roll out OnePlaceMail to more teams in the future."
Working together faster is important to an ongoing digital strategy. The integration of OnePlaceMail and SharePoint meant that Sigma Healthcare had efficient record and file management to support future team growth. As new members join the team, they will be able to start contributing meaningfully to the business sooner due to the ready availability of information and the ease of information sharing. Accessing the business's SharePoint locations directly from Outlook using OnePlaceMail will overcome the delays that can occur when new team members have to be trained from scratch. The intuitive and easy-to-use nature of OnePlaceMail makes it easy.
Sam Lawson said, "It's a great solution. Emails are so prevalent in modern business, so being able to have a digital copy captured in a way that's searchable and intuitive is a big step in the right direction."
Challenge
Sigma Healthcare needed a record and file management solution to share information, allocate work, and report accurately within the legal department.
Solution
OnePlace Solutions introduced Engage Squared, which recommended OnePlaceMail as a cost-effective way to collaborate and support business growth.
Benefits
A flexible solution that didn't require Sigma Healthcare to pay for things it didn't need.
Streamlined the process of saving emails and documents from Outlook into SharePoint.
Easier handovers and new hire training with retained corporate knowledge, so productivity was maintained.
An effective file management system that scales as the business grows.