Law firms and corporate legal departments remain under pressure in modern, flexible workplace to drive further efficiencies while ensuring strong records and compliance.
The Microsoft 365 platform can be used by law firms and corporate legal teams for document management, email management, and more effective collaboration to manage legal matters.
However, law firms and corporate legal departments could be missing a significant opportunity by not considering their existing Microsoft 365 platform, helping to save on software licensing costs, improve the way they manage legal matters, and gain greater governance and visibility over the documents involved in various matters.
Key Benefits & Features
---
Deliver workflow efficiencies, cost savings, and greater productivity
Seamless Records & Compliance Management
Ensure unstructured forms of information, including email and documents are managed for regulatory and compliance requirements.
Productive Legal Matter Managment
Work from Microsoft Outlook on any device and remain productive while engaging with Legal Matters.
Secure Team Collaboration
Embrace collaboration and secure information sharing in a flexible work environment by enabling people in business to do more simply.
Leverage Microsoft 365
Seamlessly capture true and accurate records to Microsoft 365 without leaving the familiar Microsoft applications where employees are most productive.
Manage Legal Matters inside Outlook & Office
Deliver legal matters to Microsoft Outlook and Office (Word, Excel, and PowerPoint) in a personalised manner to streamline the capture, classification, and access to legal content.
Internal Workflows
Improve internal workflows by empowering your teams to collaborate on documents and emails for faster content creation and decision-making.
Trusted & used by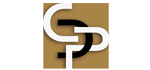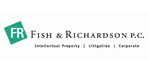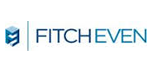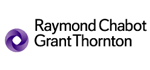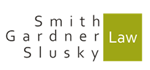 Law Firms and Corporate Legal customers
---
Pushes all the right buttons, application, service, performance & price

Ray Nice, George Nice & Sons March 2023

Support has always been fantastic, when I have needed it. You always keep in touch and I know who to speak to when I need to. I would 100% recommend OnePlaceSolutions - and do when at SharePoint events.

Sarah Lawty, USDAW - October 2022

Efficient service.

Daniel Shamu, Glyn Marais - April 2022
Case Studies
---
Learn how customers are overcoming business challenges, achieving successful results and solution adoption with the OnePlace Solutions suite of products.