Breakfast Event: How information management can improve your employee experience


Our CTO, Cameron Dwyer is joining Engage Squared's in person* business user group (BUG) and you are invited. This event will take place over breakfast at Microsoft's brand-new North Sydney office on the 8th September between 8:30am - 9:30am.
• When: Thursday 8th September
• Time: 8:30 am – 9:30 am
• Where: Microsoft office, North Sydney
• Learn more and register here
This event will dive into digital transformation within information management and cover the latest industry updates directly from experts in the field. Alongside learning, this event will be a great way to meet likeminded peers and share your own thoughts about the experiences you have had in your organisation.
We look forward to seeing you there.
Sydney business user group: Information management and employee experience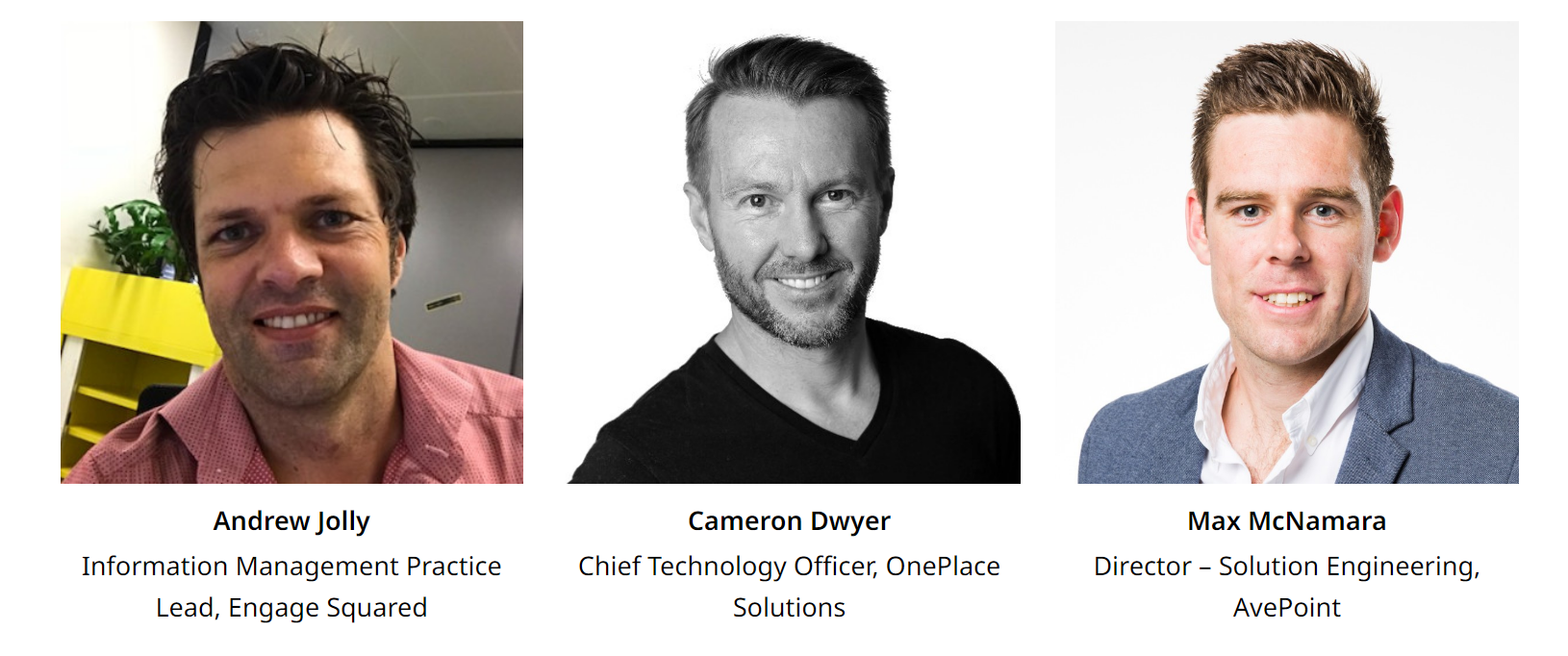 Learn more and register here
*We understand in person may not be suitable for all registrants. If you wish to join via Microsoft Teams, please still register and we look forward to seeing you online.