In its 21st event, OnePlace Solutions is excited to be a silver sponsor of this year's New Zealand Digital Workplace Conference (DWC).
Visit Booth 2 to speak with the OnePlace Solutions team
See live demonstrations of our OnePlace Solutions suite of products including the new Email Tracking capabilities & configuration deployment of OnePlaceLive.
Come speak with us to:
Learn about driving end-user adoption of SharePoint/Office 365
Find out how we're helping customers in over 35 countries around the world

Win a Microsoft Band2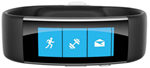 Technical and Business professionals along with Executives and End users attend this event, to improve their SharePoint and Microsoft technology and expand their skills. They gain insight on processes that others use to have a successful deployment within the Digital Workplace.
Hot topics by guest speakers at DWC (featuring KeyNote speakers - Michael Sampson & Jordana Borensztejn)
Connect - meet like-minded people, make new connections, build your support network.
Learn - whether it be training, up-skilling or starting from scratch, the opportunities to learn from the BEST in the field are HERE!
Experience - new innovation and inspiring speakers. Walk away with ideas and momentum.
If you would like more information visit the DWC website.
We look forward to meeting you at Booth 2 on 9 / 10 August #DWCNZ.