After the announcement of insert, a file as a link or attachment OnePlace Solutions now brings you Insert as a PDF capability! The OnePlaceMail App now allows you to capture, classify, and access business-critical content from the familiar Outlook environment.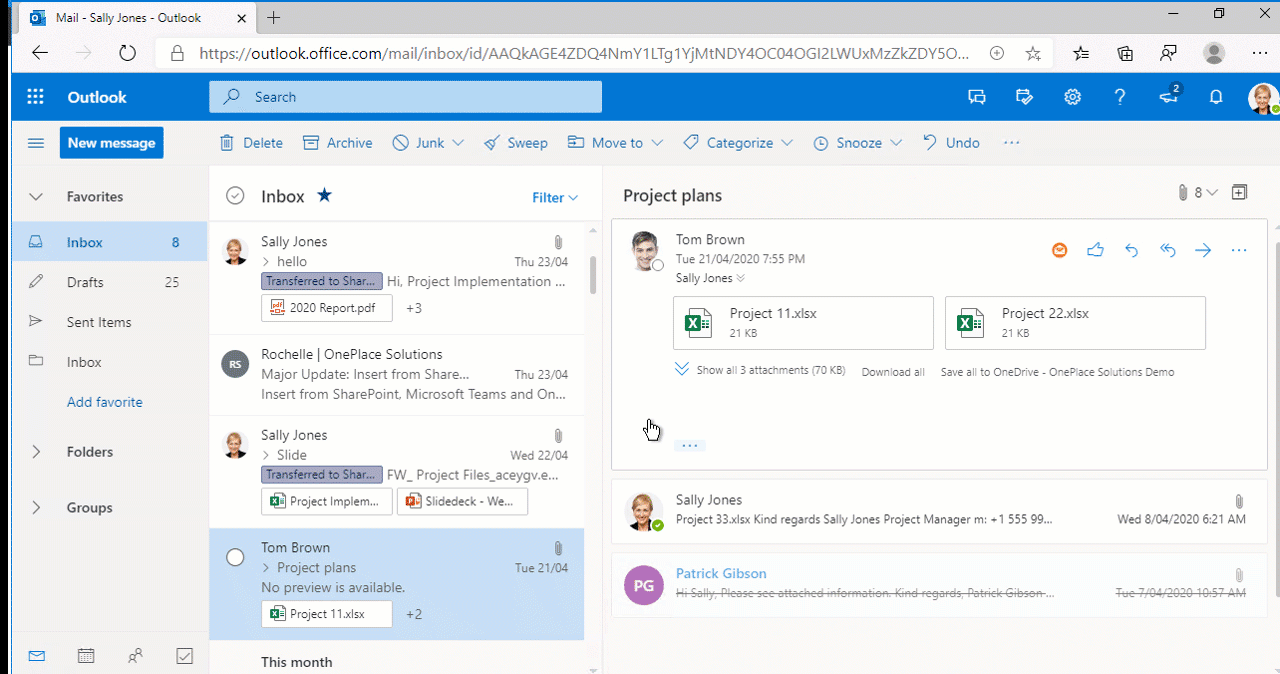 A user can now select a Microsoft Word, Excel, or PowerPoint document in SharePoint, Teams, or OneDrive and convert the file to PDF when inserting into an Outlook email.
To perform the process of attaching a document as a PDF without the OnePlaceMail App would be a tiresome and tedious process - the user would have to; open the file in Word, for example, do a 'Save as' to Pdf format to a local drive, choose to attach in a new message in Outlook, browse to the saved Pdf file and attach. OnePlaceMail App App reduces this lengthy process to only one step saving users time and keeping them productive.
A PDF is a secure industry file standard for business to business communication - documents remain in SharePoint in the original format and the file sent is secure and uneditable. If you haven't considered the OnePlaceMail App recently, now is the time to with so many capabilities being added! Stay updated by regularly visiting the What's New or add your suggestions.
The OnePlaceMail App can be centrally deployed across the business from within the Office 365 Admin Center. The app works in every Microsoft Outlook environment, including Outlook on Windows, Web browser, macOS, iOS, and Android phones.
Available on Outlook desktop, OWA and Outlook for MAC. The insert capability has no effect on transaction counts so users can still perform an insert from their OneDrive when they have used up their transaction count in the save process.