KB0156 - Support for Adobe and OnePlaceDocs - 32bit version
Issue:
OnePlaceDocs supports the 32-bit version of Adobe, not the 64 bit version. Recently, Adobe updated their downloads area to automatically download the 64-bit version.
Resolve:
To workaround this, please install Adobe 32-bit version.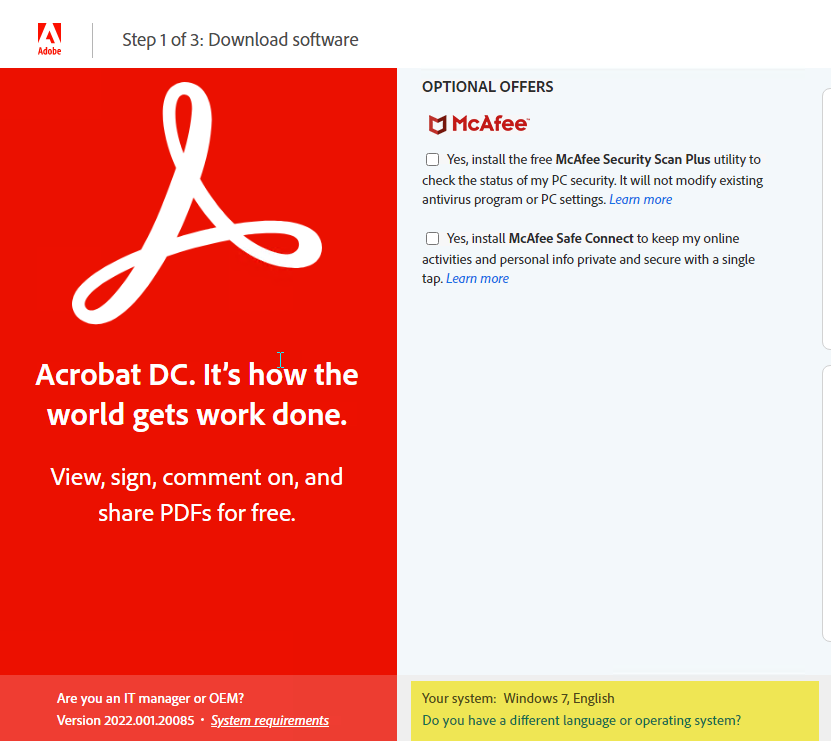 Select 'Windows 10, English' and 'Reader DC, 2022.001.20085 English for Windows' (or latest listed version)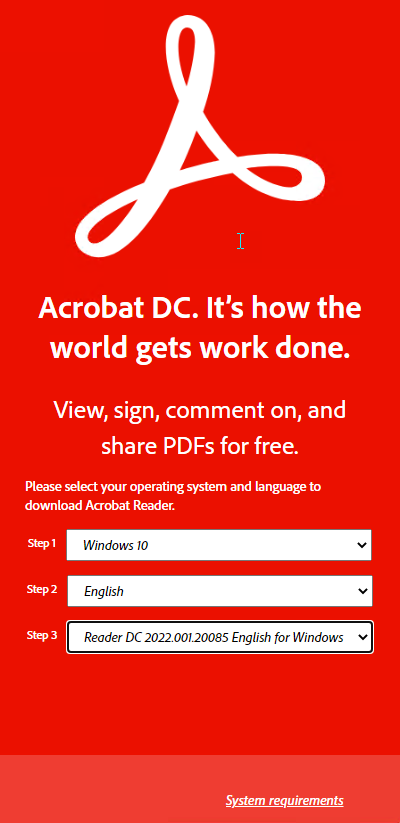 Uncheck the McAffee Options if required
Select Download Acrobat Reader
Please note, when installing Adobe - please ensure that Adobe is installed prior to OnePlaceDocs.