KB0137 - Hashcode error installing version 7.1 (VSTO)
Affects:
OnePlace Solutions 7.1 and older
Issue:
Applies to release 7.1 and prior.
Receive error when attempting to install OnePlace Solutions product suite for the first time.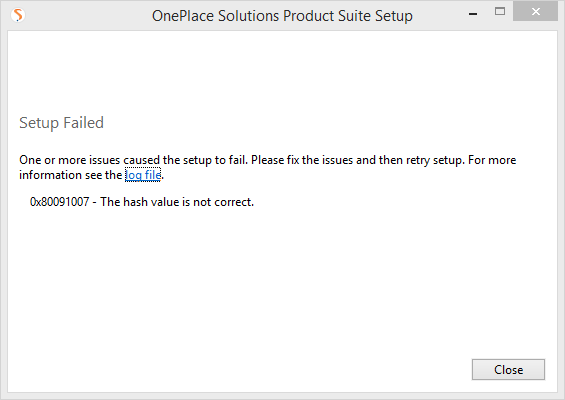 An error log is generated with code: Hashcode Error 0x80091007.
Solution:
Installing the Microsoft Visual Studio for Office (2010) pre requisite prior to installing the OnePlaceSolutions software.
To download this directly from Microsoft, please select the following link: http://go.microsoft.com/fwlink/?LinkId=158918