KB0140 - Error when creating a Configuration Profile in OnePlaceLive
Issue:
You receive the following error whe attempting to create a Configuration Profile in OnePlaceLive, when you have an existing OnePlace Solutions site created.

Reason:
To work with the enhancements to this service, and allow for existing configuration settings to not be affected, a new list needs to be added to the SharePoint site.
Resolution:
Please select the following link to download the list, named Configuration Profiles. This will need to be uploaded to the site.
Upload the stp

to

the OnePlace Solution Site
Upload the list to the site:
Select 'Site Settings'
Under 'Web Designer Galleries', select "List Templates'
From the menu, select Files, then select 'Upload Document'
Browse to where the previously saved stp was saved, select this file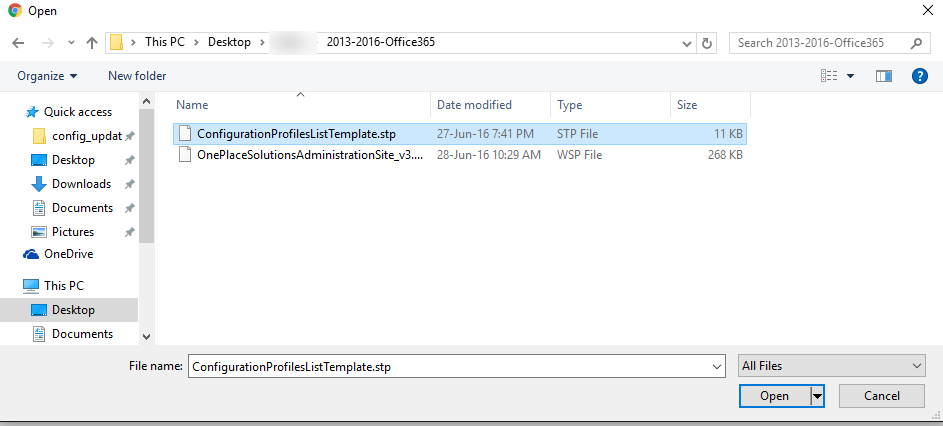 Add the list to the site
Select Site Contents
Select 'Add an app'
Locate & select the app named "Configuration Profiles List Template"

Name this Configuration Profiles

- Note

-

The list

must be named exactly as specified above.
The list has now been added to your site, with the following columns:

You can start to build your configuration profiles.