[R8.6 launch] Seamless, end-to-end document lifecycle management from one place


OnePlace Solutions has launched its highly anticipated Release 8.6 (R8.6) to further simplify the connection with Microsoft 365 platform solutions and deliver secure, seamless document management. This release delivers more streamlined processes for Microsoft Teams and SharePoint users for full end-to-end document lifecycle management.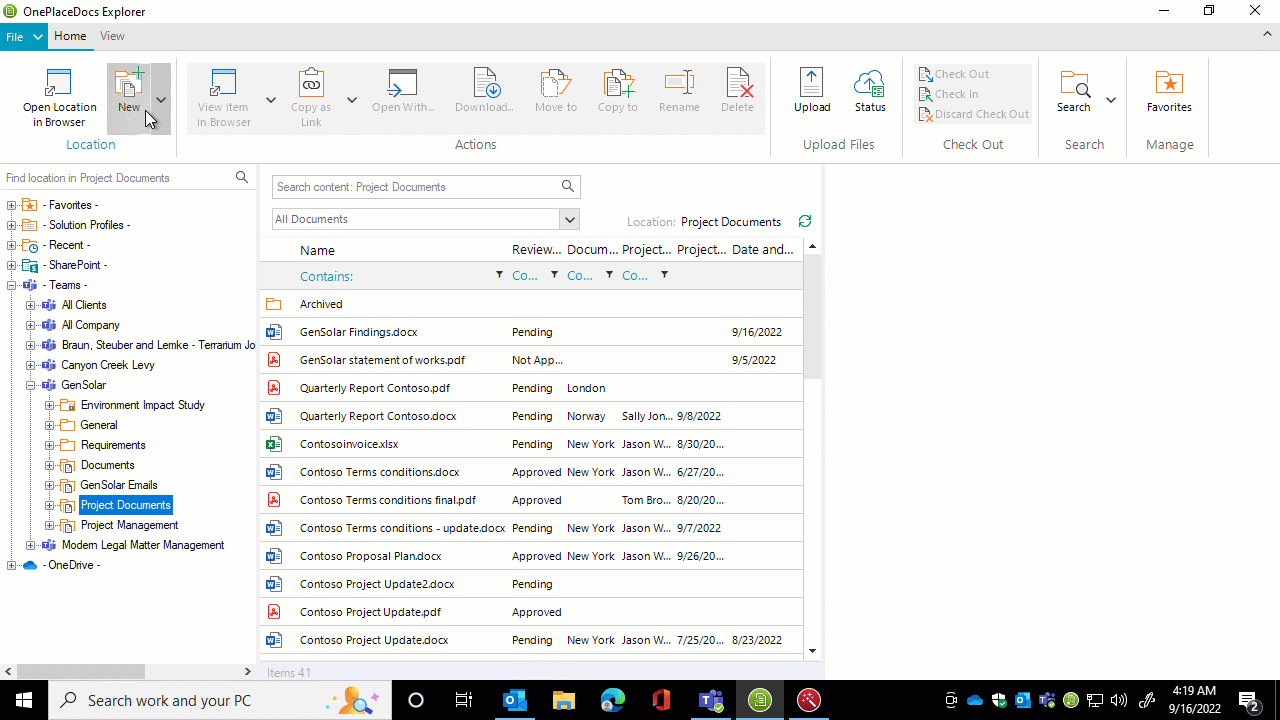 Business users can now create new documents—either new or from existing library or content type templates—directly from OnePlaceDocs Explorer and save these into OneDrive, Teams, or SharePoint. This delivers greater flexibility for end-users creating new documents that can then be easily saved, moved, and/or copied to relevant Teams and SharePoint locations when needed.
How to upgrade DOWNLOAD R8.6 What's New
Simple, productive, seamless document management
R8.6 completes the picture for document creation and end-to-end lifecycle management for Microsoft 365 users. The solution delivers a greater level of flexibility for users when creating new documents and empowers them to seamlessly create a new document in OneDrive from within OnePlaceDocs Explorer without needing to switch to SharePoint.
Users can simply select "new" from within OnePlaceDocs Explorer and select from all available templates or content types to create a new document. The document can then be saved, moved, or copied into relevant Teams or SharePoint locations when needed.
Ultimately, R8.6 delivers a seamless, simplified, and productive document lifecycle for users in one place with OnePlace Solutions.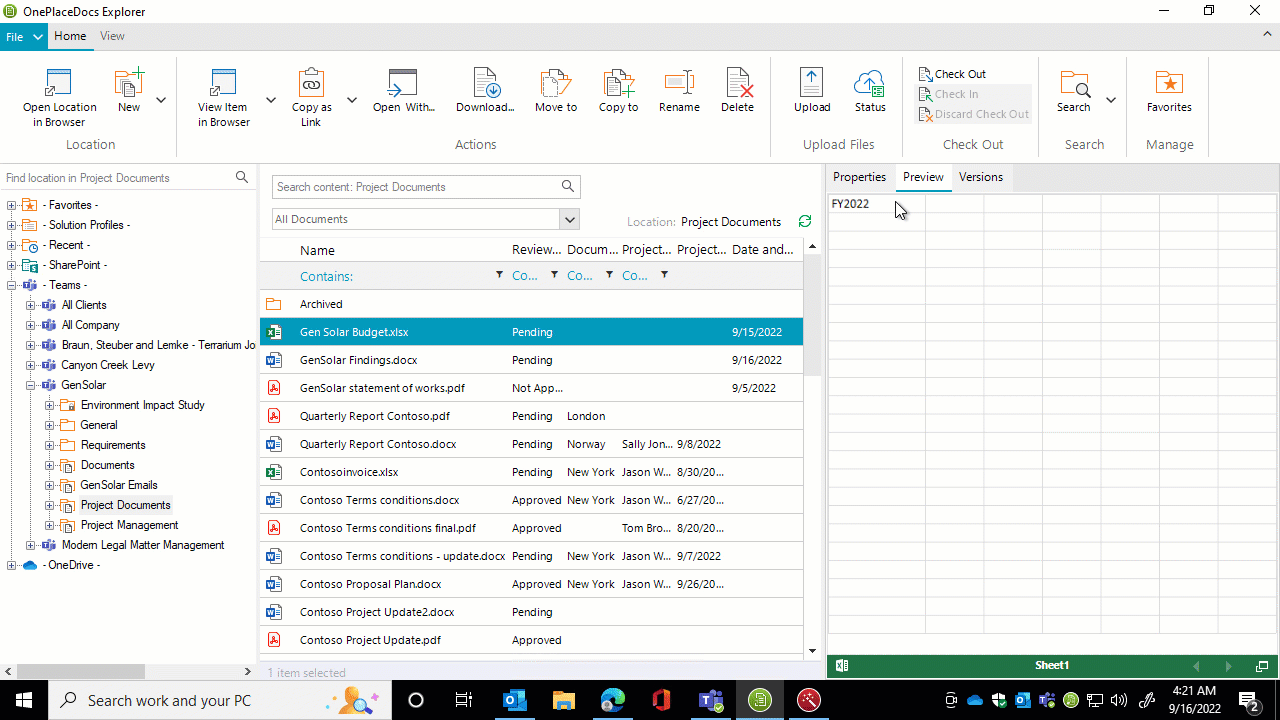 Enhanced document security
In addition to letting users seamlessly create, move, and copy documents into different Teams and SharePoint locations, R8.6 also delivers additional security for document management. Integrating with OnePlaceMail, lets users seamlessly insert documents as a link for an easier user experience. And, users can now manage permissions for links within the email itself, without needing to first set and adjust permissions directly in SharePoint. This ensures users can share links and information with appropriate access permissions in one simple step and from one location.
This feature lets users restrict the capability for others to forward documents or links to users without the relevant permissions. This delivers a greater level of document control to users than they would have by sharing attachments and lets users cut off access to the source location with ease whenever its required.
R8.6 delivers full customization of what recipients can and can't do with the documentation in that location based on their access permissions. From a governance perspective, this feature surfaces existing Microsoft functionality for a seamless experience by tapping into the default behavior of Microsoft 365, based on the organization's existing policies.
To see the full list of enhancements and bug fixes included in R8.6, visit What's New.
R8.6 will help businesses users to better engage with Microsoft 365 solutions and collaborate more effectively across the modern workplace. If you have questions, would like to know more, or would like a personalized demonstration, please contact us.