Our goal at OnePlace Solutions is to enable people in business to do more, simply. Our latest enhancements don't disappoint!
@Mention:
You can now @mention people when saving emails and attachments to a Microsoft Teams channel. This means even if people are not following a Teams channel, they will receive a notification that they need to take action, driving productivity. This is a great way to cut through the noise we are often bombarded with, improving time management and collaboration.
New Design:
OnePlaceMail is now using the adaptive card framework in Microsoft Teams for a more modern look and feel.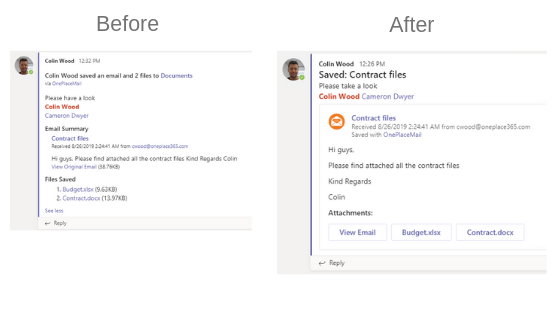 Our improved design places more important information (such as the subject line of a saved email) at the top of the notifications you receive on your device. This clearer layout encourages users to open notifications and engage with content.
To see all our latest enhancements please visit What's New.