Seamless productivity with the launch of support for Shared Mailboxes in the OnePlaceMail App


Support of Shared Mailboxes
The OnePlace Solutions Team is excited to launch a new level of productivity with the support of Shared Mailboxes in the OnePlaceMail App.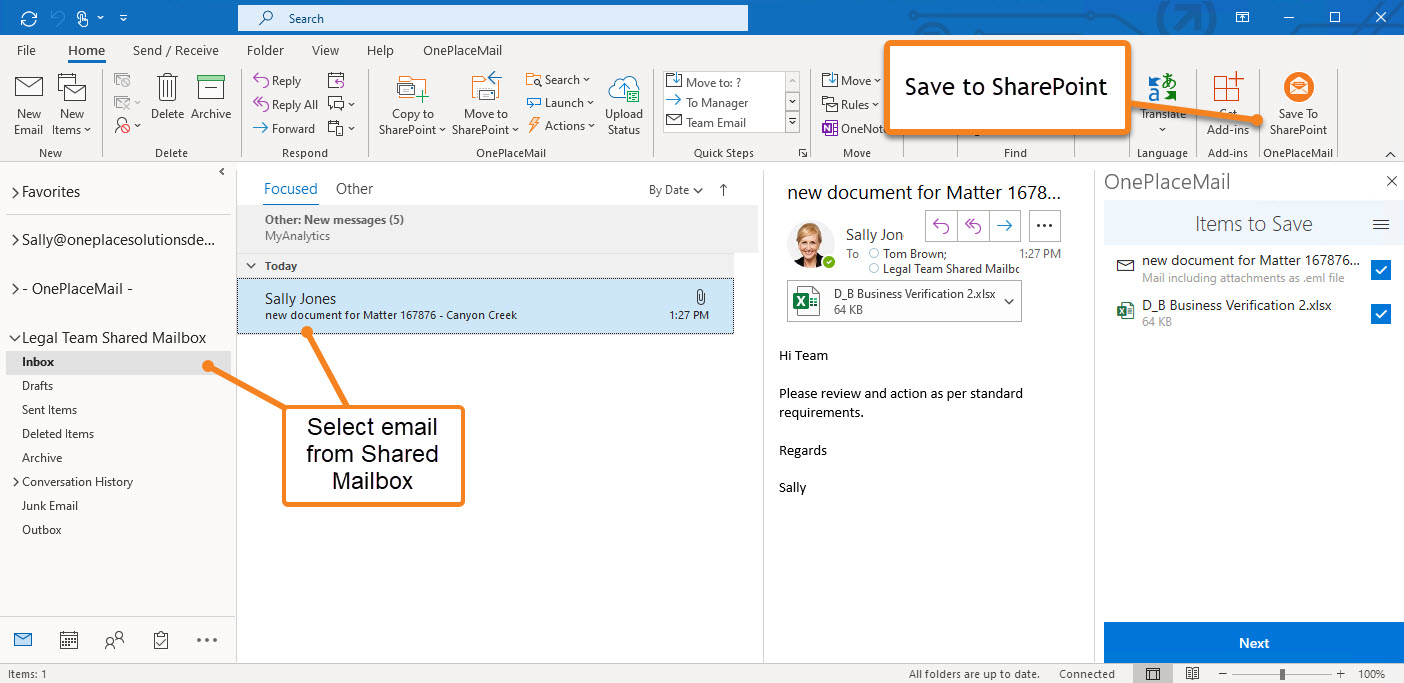 This new feature now allows users with access to a shared mailbox to seamlessly save emails using the OnePlaceMail App. Previously users could only save from a personal inbox. This will save time, enabling users to be more productive and work more collaboratively.
An Executive Assistant with access to the CEO's inbox can save important emails to SharePoint without having to forward or copy an email, making the process faster and simpler.
This will benefit teams where there is collaboration when working on issues such as a legal team where multiple team members need to access and action emails received in a shared mailbox.
Supported on Outlook 2016, 2019, and 365, including MAC and OWA.
This is only one of many benefits that the OnePlaceMail App enables people in business to do more, simply – to learn more Try the OnePlaceMail App today or contact us for a demo.