We're pleased to announce that one of our most requested items from our community forum is now available - the ability to move content from a SharePoint location to another location right from your desktop, using OnePlaceDocs.
You can now be more productive than ever! If you need to share or move a document/email from one location to another - now you can, simply click 'Move to' and seamlessly move content without leaving your desktop.
The benefit of this is to reduce duplicated files, easily move these from one location to another as processes require, including content type and metadata when possible.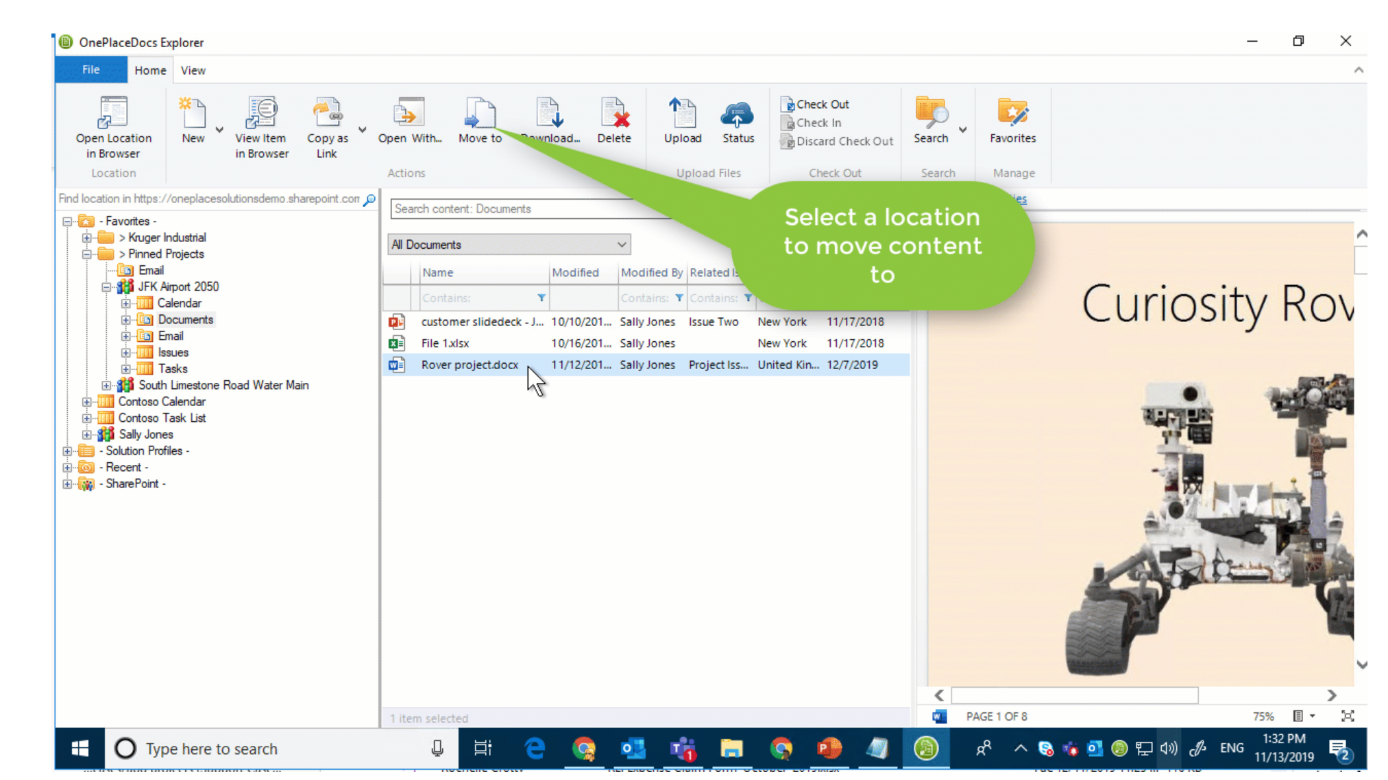 What's New in 7.10
Move button - we've made it easier to move content around your SharePoint environment with the new move button. Supported in SharePoint 2016, 2019 & SharePoint Online
Set multiple email content types in OnePlaceMail Settings
Automatically download and open eml file types via the OnePlaceMail grid view
Clone an item in a Solution Profile - it's now easier to create multiple items in your Solution Profiles, with the ability to clone previously created items
We heard you and have now implemented what you wanted - we want to hear more! Vote up what you'd love to see next.