Enhanced Document Management with OneDrive for Business & OnePlace Solutions


What is OneDrive for Business? 
OneDrive for Business provides a personal location for users in Microsoft 365.  
This space allows for any documents to be stored in a personal location and also provides the ability to share individual documents stored in this location with selected team members. 
When creating a new document in Word or Excel with Microsoft 365, the default OneDrive for Business 'Documents' folder is selected. It is possible to create a hierarchy and folders within this location to organize documents in a meaningful way. Once documents are stored here, there will still be requirements to work with the content here and even share the documents with other team members.
Improve productivity  
OnePlace Solutions provides a central access point to allow you to access all your documents in Microsoft 365, regardless of where they may be saved. With enhanced document management capabilities delivered to the desktop, it is possible to rename a document, delete documents as required and reduce any need to context shift to the browser.  Users will also be able to view any version history, preview documents from their desktop, and download documents to continue working on them when they need, and keeping users productive.
OnePlace Solutions delivers a seamless connection to OneDrive for Business and provides a simplified option to select folders as favorite locations for efficient accessibility, as well as able to drag and drop directly to the OneDrive folder.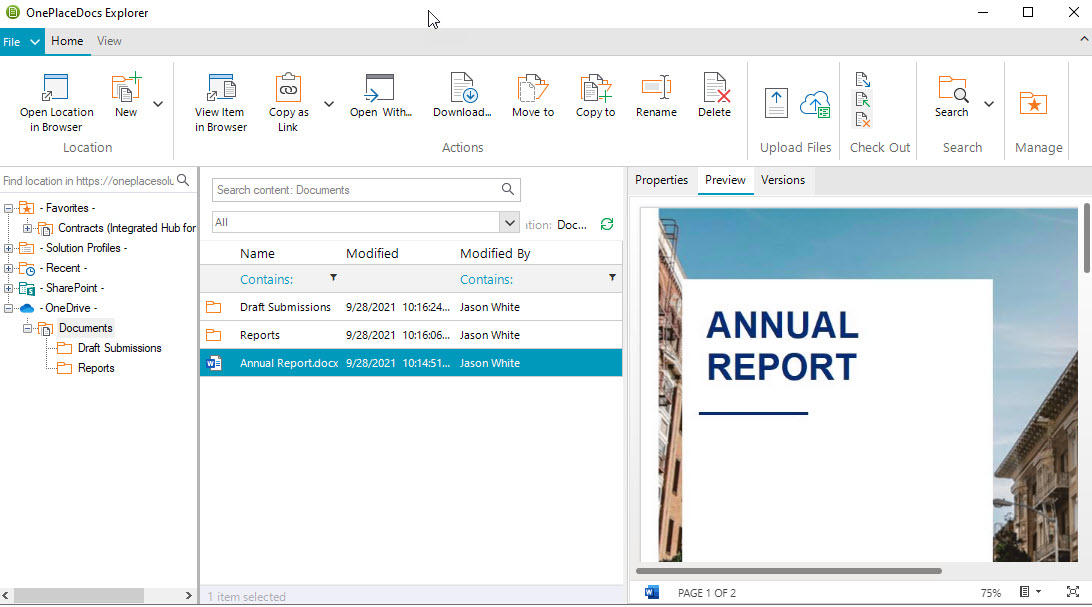 Insert documents to emails from your OneDrive for Business 
When composing an email or responding to an email, OnePlace Solutions provides streamlined access to your documents in OneDrive for Business with seamless integration with Outlook, including the ability to select and attach a document to your email. 
It is easy to save attachments such as Word or PDF documents in emails and save them to OneDrive for future reference or as a working document including on mobile devices with the OnePlaceMail App.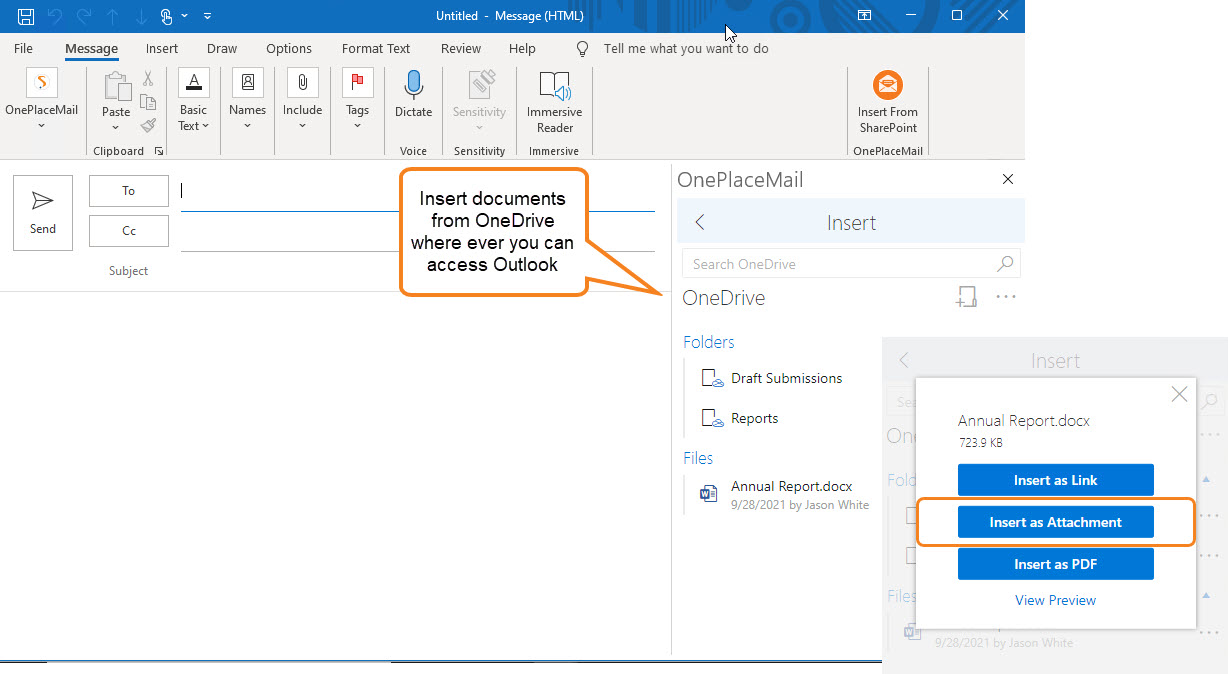 Sharing content with other Microsoft 365 locations- SharePoint & Teams  
While OneDrive for Business is a great personal space to store documents for users, shared content that is for your team or business should be stored in Microsoft SharePoint or Microsoft Teams.  
Organizational workflows or processes may include the document being created in OneDrive, and when ready to be shared with the wider team or a larger audience the document should be stored in SharePoint as a record or official document, or further collaboration may be required in a smaller team through Microsoft Teams.
OnePlace Solutions provides the ability to move a document seamlessly from the OneDrive location to the SharePoint/Teams location, by providing an easy-to-use folder structure.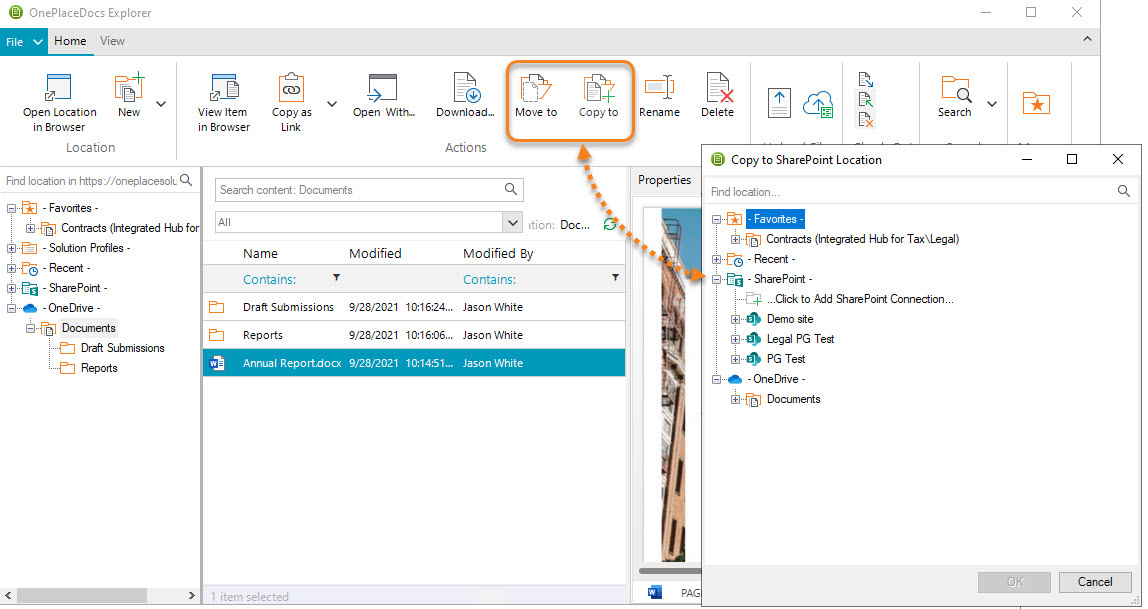 There may also be a requirement such as creating a template or structured document and the requirement to keep the original document in the source location and store a copy of the document with other team members. OnePlace Solutions provides these options within OnePlaceMail Desktop and OnePlaceDocs – allowing users to experience the complete M365 benefits without leaving their desktop.  
Install OnePlace Solutions here.