How to build a Legal Matter Management SharePoint solution on Microsoft 365


Introduction
Microsoft 365 provides a robust platform to deliver a modern legal matter management system with critical capabilities for document management, collaboration, and security to meet the diverse needs of corporate legal departments and legal practices.
When information management, governance and records compliance are critical, it is reassuring to know these elements are core to the fabric of the Microsoft 365 platform. An organization can achieve a standard information management and compliance approach for legal matters alongside other services and solutions provided.
To be successful, it is critical employees can effortlessly engage with the legal matter solution to capture, classify, and access content from where they work in applications like Microsoft Outlook, Microsoft Office, Adobe Acrobat, and Windows file explorer. This series covers the benefits, challenges and how to implement a successful legal matter management solution on Microsoft 365.
At OnePlace Solutions, our vision is to create an intelligent digital workplace through personalization, automation and adding context to the information in Microsoft 365.
Overview
This article details how to leverage Microsoft 365 for legal matter management across a corporate legal environment or within a legal firm. The article will also explore how to intelligently deliver legal matters in a personalized manner to where people work. The following sections are covered:
Requirements: Introduces the business requirement, providing context and background of the system used throughout the article
Legal Matter Management Architecture: Covers common information architectures and the key building blocks Microsoft 365 provides for a successful legal matter management system
Benefits - Microsoft 365 with OnePlace Solutions: Presents the Microsoft 365 platform benefits and how these can be augmented with OnePlace Solutions to deliver an engaging end-user solution.
Challenges: Looks at mapping business requirements with information architecture and overcoming challenges to ensure a simple and productive end-user experience.
Requirements
A modern legal matter management solution for a corporate legal department or legal firm needs to work within the context and demands of how and where we work.
The solution needs to leverage technology to provide an employee experience for greater productivity, intuitive information management and records compliance.
The legal matter management solution should allow for matters to be created or provisioned through a business process. Through the process, an attorney is appointed and responsible for the matter. An internal counsel or team of individuals will perform tasks concerning the matter. These matters should ultimately be delivered to the user in the applications where they are working.
The matter management solution should provide a centralized and intelligent way to manage matters and solve issues such as:
Correspondence Management: Email correspondence regarding the matter needs to be centrally saved to a shared location (moved from Microsoft Outlook inbox) capturing email attributes and additional metadata for:
• secure sharing with the team working on the matter
• records and compliance
Document Management: Legal documentation must be contained in a controlled and governed location as per records and compliance policies, including letters and emails.
Records & Compliance: Upon completing the matter, the information must be archived and retained as per the retention schedule.
Collaboration & Sharing information on Matters: Access to Microsoft 365 Teams for collaboration and fast-moving chat conversations. An ability to shift a conversation from email to a Microsoft Teams chat.
Employee Experience: Ease of access from Outlook/Office/Adobe: Access to legal matter locations and matter content from end-user applications such as Outlook and Office.
Legal Matter Management: Architecture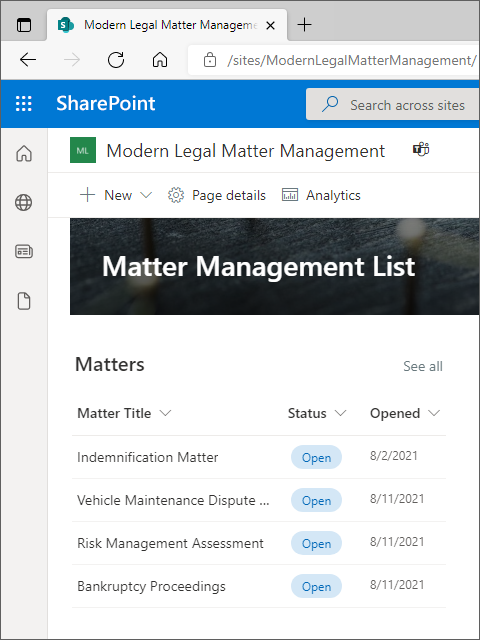 As part of this series, we will discuss a modern legal matter management solution implemented with Microsoft 365 at its core, leveraging Microsoft Teams (Teams) & Microsoft SharePoint (SharePoint).
When designing a solution, the design or information architecture of the legal matter management system is critical for security, compliance, scalability, and performance reasons. However, the employee experience must also be considered and is crucial to the success of the solution.
The solution must be intuitive and delivered in a personalized manner to where the user works regardless of the design or information architecture. This will help achieve improved user productivity and engagement of the legal matter management system.
Using OnePlaceLive - Solution Profiles, we will show how to transcend any information architecture to achieve this outcome for the successful implementation of legal matter management on Microsoft 365.
Five Common Information Architectures
There are five common information architectures we see our customers select when implementing a legal matter management solution on Microsoft 365:
A Microsoft Team Site per legal matter is one Information architecture. However, others may be more relevant to your business requirement. For example, a Document Set per legal matter or a hybrid SharePoint on-premises / Microsoft 365 solution.
1. Microsoft Teams site per legal matter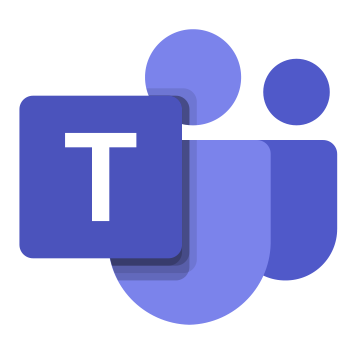 A Teams site per legal matter creates locations with easy to manage security membership and compliance settings. A Teams site ultimately encompasses a set of resources such as a SharePoint site collection for document and correspondence management, Teams channels for conversations and a location within the Teams application for bringing together artifacts associated with the legal matter.
At the time of writing, some specifications for Microsoft Teams may need to be considered. For example, the number of Teams sites a user can be a member of.
Read more: Build a Legal Matter Management Solution with Microsoft Team Sites
2. Microsoft SharePoint site (subsite) per legal matter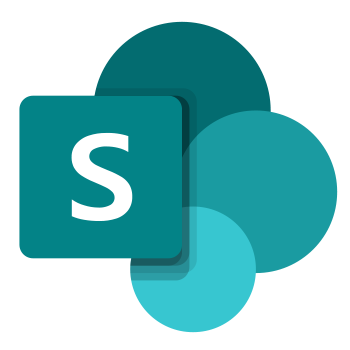 Creating a SharePoint site or site collection per matter is a common design approach for legal matter management and may be beneficial in a large legal firm where many matters are created.
A SharePoint site provides a clean boundary for security, and if a matter is closed, the site can easily be archived for records and compliance requirements.
Like a Teams site (resulting in a SharePoint site collection), SharePoint sites can be provisioned centrally leveraging SharePoint Site Templates and PowerShell. The Microsoft Power Automate platform also provides the ability to provision locations through forms. This empowers users to create locations as they need them using pre-defined templates based on information such as matter type.
It is difficult for an end-user to navigate legal matters spread across multiple sites or Team sites. The use of OnePlaceLive – Solution Profiles overcomes this challenge.
A site provisioning process results in a consistent and automated business process to create matters. Each site may contain locations (typically SharePoint libraries) for matter correspondence, matter documents, matter notes.
Read more: OnePlaceLive Scenarios Unleashed: Legal Matter Management
3. SharePoint Document Set per Legal Matter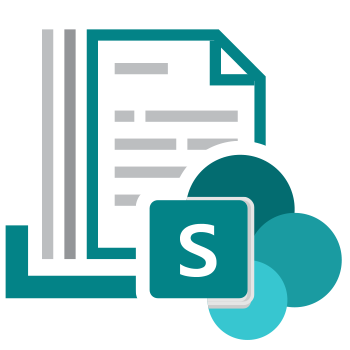 Creating a SharePoint document set per legal matter is an architecture that often makes sense to end-users given the familiar hierarchical folder layout that is presented and can assist with end-user adoption of a new system.
Document sets provide the ability to set metadata (e.g. matter number, matter type, matter status) at the document set level. This allows metadata to automatically be pushed down to items (content) stored within the document set. Streamlining the save and classification process, and removing the need for users to manually enter critical metadata on each saved document.
If an automated provisioning process for new legal matters is not in place, the document set architecture provides a simple manner for the user to create matter locations as required.
Read more: Legal Matter Management Solution with SharePoint & Document Sets
4. SharePoint Library per Legal Matter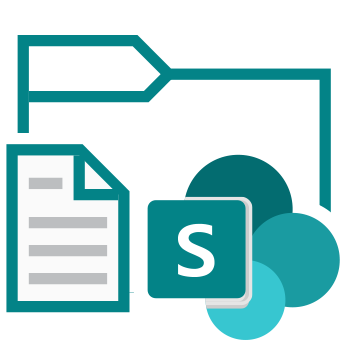 A library per matter provides a secure and logical option to manage both matter correspondence and documents. System-driven metadata can be applied as library/folder location level defaults to capture metadata when saving content. This reduces or removes the need for end-user input when saving.
Users can create a library without interaction with IT/SharePoint admin; however, applying custom metadata for each matter represented by the library requires IT/SharePoint admin input. Alternatively, document libraries could be provisioned through an automation process.
5. SharePoint Folder per Legal Matter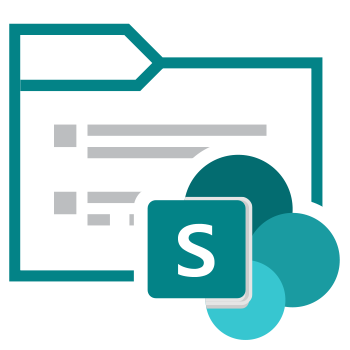 Folders (within a library) are another option available to create hierarchy and structure for legal matter locations stored in SharePoint. Folders provide simplicity in creation and a familiar user experience when accessing. This design approach is becoming less common in our experience as customers prefer the option of automated metadata capture available in a document set. Document sets are available in modern SharePoint sites and allow for content within the document set to be treated as a single unit of information for business workflows, records and compliance.
Benefits: Microsoft 365 together with OnePlace Solutions
Simplified Provisioning and Management of Matters
Provisioning new legal matter locations regardless of your chosen information architecture is made simple with Microsoft 365 and the Power Automate capabilities.
The initiation of a new matter location can result from a workflow event occurring in an external system or a user-driven event such as a new matter request form being completed.
A simplified provisioning process can provide a standardized set of locations for users with invaluable context and visibility of matter information to users. Rich metadata describing each matter can be specified at the time of creation and used by OnePlaceLive Solution Profiles to personalize and automate the delivery of matter locations to the applications where people work, such as Microsoft Outlook.
Document Management
Document Management in Microsoft 365 provides significant benefits over a traditional file server approach, ranging from better collaboration and co-authoring, version control, security, and the ability to capture rich metadata for improved information management and records compliance.
OnePlace Solutions enriches Microsoft 365 document management by delivering personalized locations such as legal matters to where you work in Outlook, Office, Acrobat and into a familiar explorer style interface. The OnePlaceDocs Explorer provides rich capabilities to manage Microsoft 365 content in a simple and familiar interface:
Collaboration & Co-authoring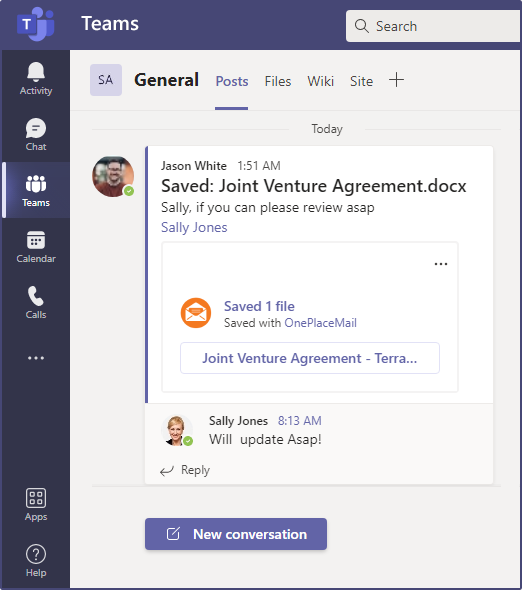 Creating and working on documents in Microsoft 365 provides benefits such as real-time collaboration through co-authoring. Co-authoring improves productivity across a team regardless of physical location. This saves time when working together and reduces the need to send documents via email, resulting in multiple copies and version management risks.
OnePlaceMail allows the seamless transition from an email conversation into a fast-moving Teams conversation resulting in fewer emails and improved collaboration around a topic. Emails, attachments, and documents can be saved to the correct SharePoint location and shared within the Teams channel to create a conversation around the content with a link back to a single instance of the document in Microsoft 365.
Information Management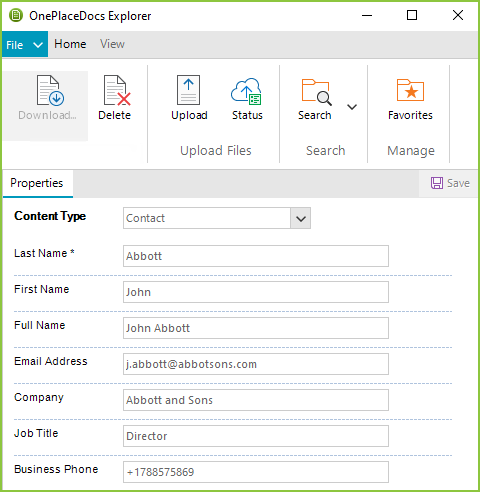 Successful information management requires accurate metadata describing the information being stored. Rich metadata enables more intelligent business workflows, security and compliance during the information management and records lifecycle.
SharePoint and Teams provide the ability to store multiple types of data in a centralized location. OnePlace Solutions extends this, automatically capturing essential metadata such as email attributes when saving emails and attachments to these locations.
Familiar Applications to Retain Productivity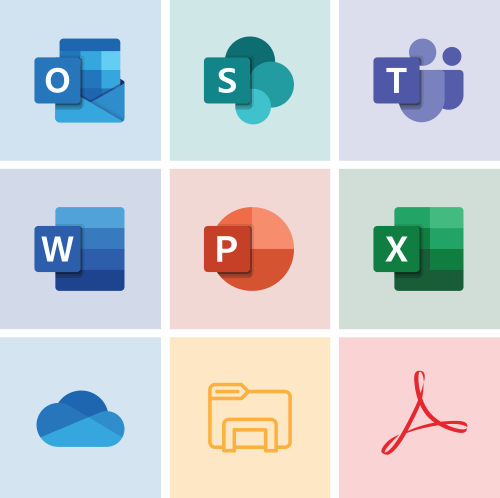 To improve productivity and reduce change for employees, it makes sense to deliver business solutions to where employees work, where they are most familiar and where it is simple to capture, classify and access content with minimal change in how people work.
Today there are many applications or devices available to complete tasks. The preferred applications or devices may vary across employees in an organization. OnePlace Solutions delivers solutions built on Microsoft 365 to these applications in a personalized manner, helping to ensure greater productivity and adoption of Microsoft 365 solutions.
Records Compliance & Data Classification
The Microsoft 365 and Microsoft Azure (Azure) platforms provide compelling security, compliance, and records management capabilities.
Retention policies, labeling, and sensitivity labeling can be applied to documents saved to a legal matter location in the same manner as other content throughout the organization.
OnePlace Solutions can extend these capabilities by ensuring the sensitivity label applied to an email is automatically captured and classified correctly in SharePoint/Teams.
Microsoft 365 also offers the ability to tag content in your organization to control and protect the information, including whether the content is retained or deleted according to the organizational retention policies. Applying classifications to sensitive information types gives the business assurance that important and confidential information is protected. As the tag is applied to the item, it will be retained on the document wherever it may go. This includes important elements such as encrypting the document for added protection.
Reduced Licensing costs
Reducing the number of platforms and solutions has information governance and compliance benefits and may save substantially on license fees from multiple vendors.
For an organization invested in the Microsoft 365 platform, it's a consideration to take advantage of the potential license savings, information management, compliance and integration capabilities offered.
Challenges
Regardless of the information architecture of the legal matter management solution, providing these legal matters to users in a simple and personalized way is a challenge.
Business / End-User Considerations
The business user performing the legal function needs to remain productive, accessing matter locations and content quickly for the task at hand. A paralegal for example, needs to have matter locations and items available to them in the familiar applications they are working in, such as Outlook.
By automating the delivery of these matter locations through intelligent personalization, we can ensure the business user can quickly find active matters they are working on when they need them. This increases productivity by reducing the need to context-switch to the web browser or another application. Common business challenges include:
Complexity of separate systems: documents stored in one system and emails locked away in personal inboxes
Fast access to legal matters: team members have several matters they are working on and can find it difficult to find the matter they need to save information to and retrieve information from
Secure information sharing: Ensuring that matter information is securely saved in the correct location for others to find easily
Personalization based on persona and individual: how to deliver the relevant matters for an individual or teams based on current workload or function
Deliver legal matters to Outlook: Reducing the amount of time to save an email to a matter or easily access email correspondence for a matter without leaving Microsoft Outlook
Modern collaboration and conversation: shift a conversation from an Outlook email to Microsoft Teams Chat to collaborate more effectively and enable faster decision making around a topic or document
Records retention & governance: ensure appropriate record retention and governance is achieved for important correspondence
Deliver legal matters to Office applications: ensure that Microsoft Word, Excel, PowerPoint, or Adobe Acrobat documents are saved directly to the matter location
Technical Challenges:
The technical implementation for any legal matter management solution on Microsoft 365 may vary based on the business requirements. In addition to meeting the specific business requirements, there will always be considerations around security, scalability, system performance and information architecture.
The greatest challenge is implementing the desired technical solution, meeting the core business requirements while also delivering a solution enabling the business user to remain productive from where they work and are most familiar.
OnePlaceLive Solution Profiles help meet this challenge by intelligently delivering legal matter locations and matter content to business users where they work. OnePlaceLive allows this to occur regardless technical implementation of the legal solutions.
Automate: provision and maintain legal matter locations as part of a business process. Remove IT/SharePoint administration bottlenecks and ensure a consistent, templated architecture
Personalize based on persona and individual: map legal matters (locations) from information architecture to an intuitive and personalized list of legal matters available and deliver to where the end-user works, e.g., Outlook, Office, and Acrobat, to facilitate simplified capture, classify and access of matters
Delivery of the business solution to where you work: minimize context switching, manage change and increase productivity through familiarity and simplifying the capture, classify and access experience
Intelligent content delivery: Intelligent access legal matter content from the application such as Microsoft Outlook, Word, Excel, PowerPoint, Adobe or OnePlaceDocs Explorer for enriched document management
Overcoming the Challenges
OnePlaceLive - Solution Profiles automate the delivery of matters to where users work. Matters can be personalized based on the business requirements, individual user, and persona.
User Experience: Consistent & Familiar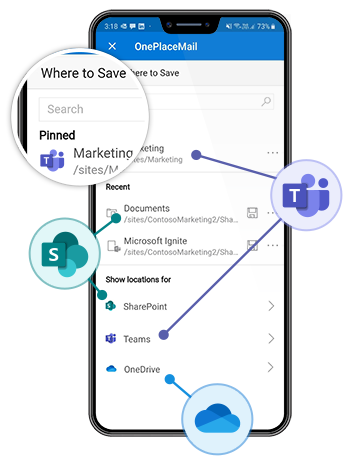 Delivering legal matters (or Microsoft 365 or SharePoint locations) to business users consistently and personalized provides a more productive end-user experience.
Solution Profiles deliver content and matters to users across the Microsoft Office suite such as Microsoft Outlook, Word, Excel, PowerPoint. This keeps users in a familiar environment, improving end user adoption of the matter system.
Modern Work and Mobile device
Microsoft Outlook is available across many device endpoints such as Outlook Web Browser, Outlook on Mac, Outlook on iOS / Android phones and Windows. OnePlaceLive delivers legal matters to all Outlook environments to streamline the capture, classification, and access to content.
Personalization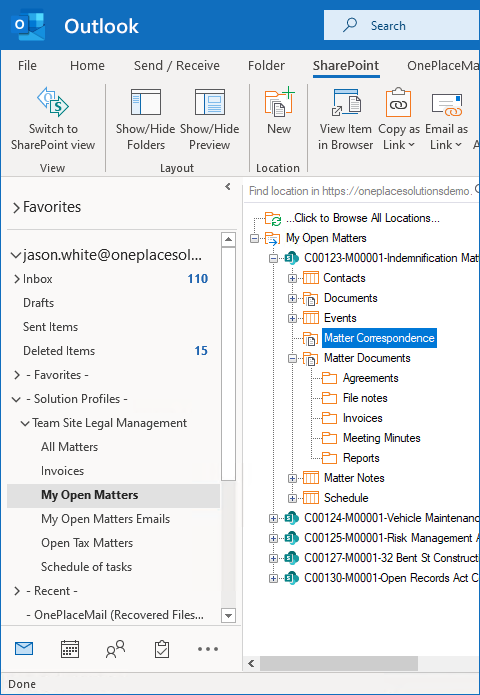 Advocating a solution to business users to store emails and documents in shared locations can be challenging to the user to find information they need on a daily basis.
Solution Profiles personalize the user experience and intelligently deliver matter location and content according to the business requirement and customized to the role of the user.
Matter Locations:
All my open matters
All matters created in the last 24 hrs
Tax Matters in a specific jurisdiction
Matter Content:
My recent matter documents
This keeps users highly productive with simple, consistent, and accessible delivery while any complexity of the technical design is hidden.
Full solution Profile nodes to provide inspiration
Productivity
Enabling users to access matter content and locations from familiar applications means less switching to different systems, less change and greater productivity.
Document management and collaboration are integral components of a legal matter management system. The OnePlaceDocs Explorer provides an easy access point to all legal matters and document management capabilities available on the Microsoft 365 platform.
Additional intelligence and automation capabilities streamline workflow processes for even more significant productivity benefits.
Security and Scalability
The legal matter solution will systematically grow as new clients are engaged and matters are opened. Depending on the information architecture, this will result in new sites, libraries or document sets being created for each matter. OnePlaceLive Solution Profiles facilitate this growth and respect the underlying security of Microsoft 365. Users can interact with current matters where they work, removing any context switching complexity and unnecessary noise of irrelevant matters.
OnePlace Live Solutions Profiles can be customized based on the business requirement (e.g My Matters, Tax Matters, My Documents, Recent Documents). With such flexibility in how numerous locations are delivered, it allows for users to remain highly productive while the organization benefits through greater information asset capture and classification. It reduces business risks and creates the opportunity for more intelligent utilization of information assets.
Deep Dive into How to Achieve these Outcomes
The next part of the Legal Matter Management Series will provide a deep dive into achieving the business and technical requirements outlined above.
OnePlaceLive enables any information architecture to be presented consistently and intuitively to the end-user.
Presented below are three typical Microsoft 365 legal matter management architectures. The underlying architectures are different, but the solution is delivered to the user without compromising the end-user experience.
Teams Site per Legal Matter: In this scenario, for each matter in the legal matter management system, a Microsoft 365 Teams site is created.

A Power Automate workflow will provision a Microsoft Teams site per matter with a site design containing a matter correspondence library, document library and other artefacts such as a contacts list.

The matters will be delivered to users in Microsoft Outlook, Office, Adobe, and Explorer logically and personalized according to the individual and their persona.
Document Set per Legal Matter: In this scenario, a document set is created for each matter in the legal matter management system.

Matters locations will contain a folder structure under the document set for matter correspondence and matter documents.

The matters will be delivered to users in Microsoft Outlook, Office, Adobe, and Explorer logically and personalized according to the individual and their persona.
Sub Site per Legal Matter: In this scenario, a separate site collection called Legal Matter Management Home provides navigation and a high-level overview of matters across the system.

A new subsite is provisioned for each matter created in the legal matter management system.

The matters will be delivered to users in Microsoft Outlook, Office, Adobe, and Explorer logically and personalized according to the individual and their persona.
Interested in this series?
Signup and we'll let you know when more content on this topic is published.